This is a guide to find any YouTube video category with image examples. After reading this post, you can find the category of YouTube video without using any online video category finder tools.
How to find a Category of Any YouTube Video?
Following are simple steps to find a YouTube video category with image examples. These steps are your video category finder.
Open video page in computer browser.
Right click on the empty page area and open page source, or press CTRL + U or Option + Command + U for Mac to open page source.
Apply search command in page source and search "category".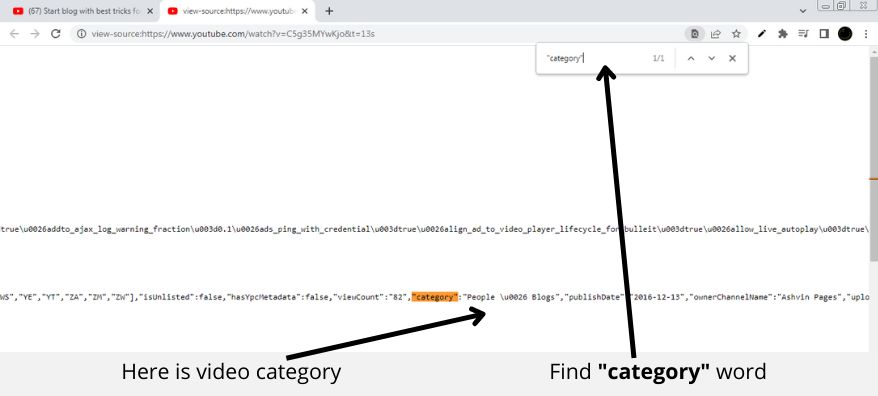 You will find category name in search result e.g., "category\":\"People \\u0026 Blogs\". It means, People & Blogs is the current video's category.
Where is the YouTube video category name available on the video page?
On the YouTube video page, you noticed that the video category is not visible anywhere on the page.
Here, the video category is not visible on page but for internal use, it is available in page source as JavaScript variable value.
Next, If you want to know more about the YouTube video category, then checkout our YouTube Video Categories List post.