How to find new blog post ideas for any topic: Post contains free sources list to find ideas for new blog post content or topic. Listed techniques and online tools are free and helpful.
Sometime bloggers stuck and loosing hopes when looking for new post idea and not found anything. We continuously think for topic but not able to come out with demanding post idea.
In such situation it is good to try online free tools to get content ideas from broad audience and real user requirement.
Following list helps to find desired content ideas for site or blog audience. Here we assume you already knows topic.
Tips given in page help you to find on demand content for topic. Here topic means main keyword, you want to write new blog post surrounding to it.
Google search suggest
Follow these steps to get really useful and fresh new ideas from Google search suggest.
Open Google search
Type starting phrase + [a-z] character + your topic/keyword. E.g., "How to c blog post".
After complete typing, wait and do nothing, Google search will suggest related queries.
Change middle character: starting phrase + b + your topic/keyword. Check new suggested list.
Try different character and get new search queries and convert it to blog post.

Try different starting phrase base on your topic [how, why, are, which, best, list of etc.,]. Learn Google search techniques to find best ideas from Google search.
Quora Topic search
Quora is great source of any topics real question and answers. Quora search result gives list of question and answers which asked and answered by users.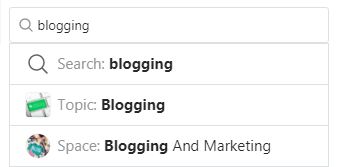 Find new blog post idea from Quora. Follow following steps: 1. open www.quora.com. 2. Type your topic in Quora search and select (Topic: Your input topic) from suggestions. 3. Quora will open list of related question on given topic. 4. Analyze result and find best idea.
Google AdWords keyword planner
Google AdWords keyword planner provides best service to search related keywords. Search result has real searching keyword list with helpful information for keyword. This tool designed for Google AdWords user, but it also useful for find new blog post ideas.
Before use Google keyword planner, you need to register with Google AdWords. Register to AdWords and keyword planner use is free of cost.
Answer The Public
Answer The Public is great site to find topic related questions that people are asking about. Site gives result in questions, prepositions, comparisons, alphabetical and related question format.
Answer The Public is free and amazing online service to find blog post ideas using people questions.
BuzzSumo
BuzzSumo search helps to discover content ideas quickly. In free result you will find 10 best blog post information related to your search term.
Result list have blog URL, blog post title and user engagement information. By using this information you can find some popular content post data. Using this data, you can check post and get micro topics from popular posts.
Look inside Amazon books
A Look Inside amazon book is a free program offered by Amazon that allows you to search through and view pages from inside a book.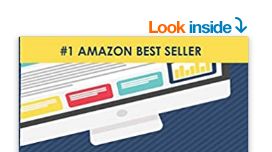 Steps to find blog post idea using amazon look inside feature:
Search topic related book in Amazon.
Open book product page.
You will find Look Inside option above book image.
Click and open book.
You can find topic idea from book Table of content.
Reddit
Reddit is a network of communities based on people's interests. People communicate and share information in related sub reddit (category).
Search your required blog post keyword in Reddit and analyze results. It will gives new ideas for new content related to topic.
Youtube
Youtube provides new ideas for blog post in two ways.
First one is YouTube search suggests. Search your topic term and wait for auto suggest. YouTube suggest related popular search list.
Second one is YouTube video. View best videos related to your topic and use important information content as your new blog post.
Social media
Social media sites like Facebook, Twitter, Pinterest (image based) etc., helps to find new ideas. Search your topic in these platforms and analyze result to get best related sub topics.
Conclusion
Best tool to find new blog post ideas is bloggers mind and mood. Be calm and research for topic with fresh mind. If nothing found don't angry. Stop search and try again after short break with fresh mind.
Above given list is totally free and really useful when you not have idea for related new topic. These tools gives result from real world, so, if our mind blocked in some cases, given tools are great options.
We will update list time to time. So, visitors can quickly come out with new ideas for blog post.