This guide is about the new Instagram Threads App. What is the Threads app, how to install Threads and phone requirements.
What is the Instagram Threads app?
Threads app is Instagram's text-based conversation app. Threads app is for discussing topics, sharing your point of view and connecting with friends and creators.
In simple words, Threads is a platform to share your ideas, opinions and creativity with the world.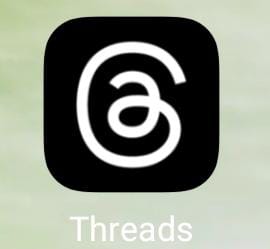 App name – Threads, an Instagram app
Release date – 6th July 2023
Price – Free
Download from – App Store, Play Store
Download size – 74 MB for Android, 254.3 MB for iOS
OS – Android 9 and up or iOS 14.0 or later
App offered by – Instagram
Things you can do on Threads app
To know more about the Threads app, check out this list of things which you can do on the Threads app.
Share your ideas, opinions and creativity.
Access your Instagram followers.
Connect with friends and the world.
Control your threads settings.
Explore new ideas and inspiration.
Aware of latest trends and live events.
As you can see, different functions in Threads are similar to other microblogging platforms like Twitter.
How to download and install Threads app?
You can download and install the Threads app from the App Store and Play Store. Android phone users install Threads app from Play Store app page, and iOS phone users install Threads app from App Store app page.
That's all about the Instagram Threads app. Hope you learn more about Threads app from this post.
Threads an Instagram app related posts